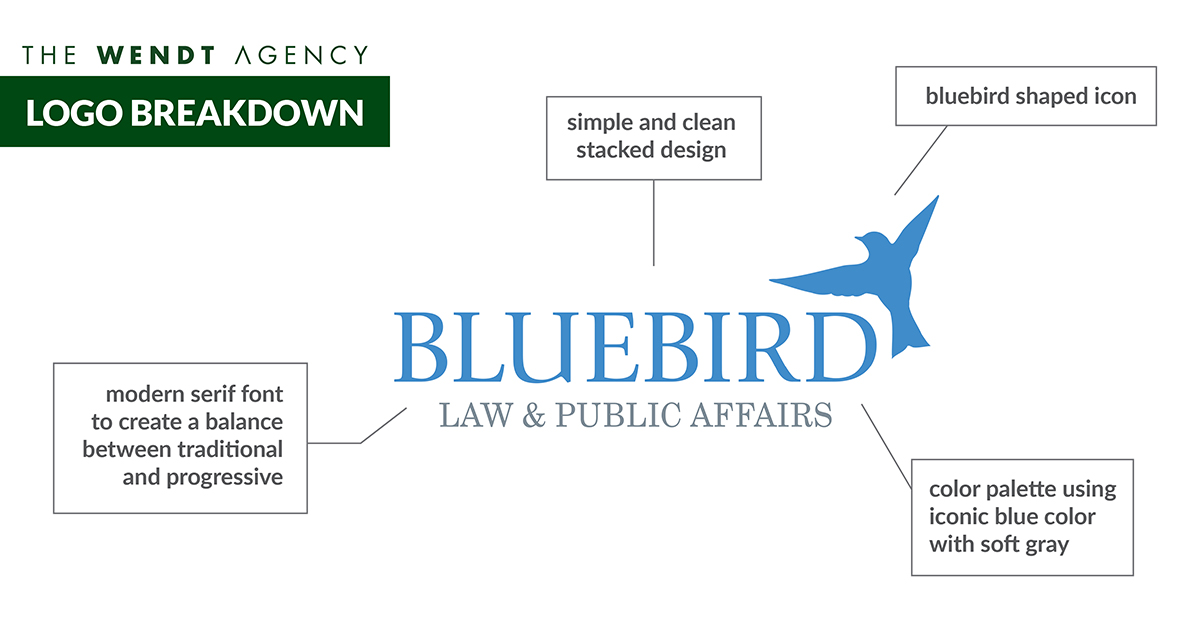 Using a Logo to Set the Tone for a New Business
A new business is literally a clean slate. There are no long-standing processes, no boxes of letterhead; there isn't even a name. It's both an exciting opportunity and a daunting challenge. When Ariel Overstreet-Adkins decided to open her own law office and reached out to us last year for help with the branding details, we knew our expertise could create a logo that would be both memorable and meaningful.
Overstreet-Adkins had already chosen a name: Bluebird Law & Public Affairs. The name resonated with her because her Grandmother Smitty loved bluebirds, saying they were good luck. Skiers refer to a good day on the slopes as a bluebird day. Just the sight of a bluebird still brings Overstreet-Adkins a spark of joy and excitement and signals spring and new beginnings. Certainly appropriate symbolism for a new business!
The Wendt creative team used all of those emotional connections as the foundation of a logo, sure to stand out in a world of mostly drab and staid law firm logos.