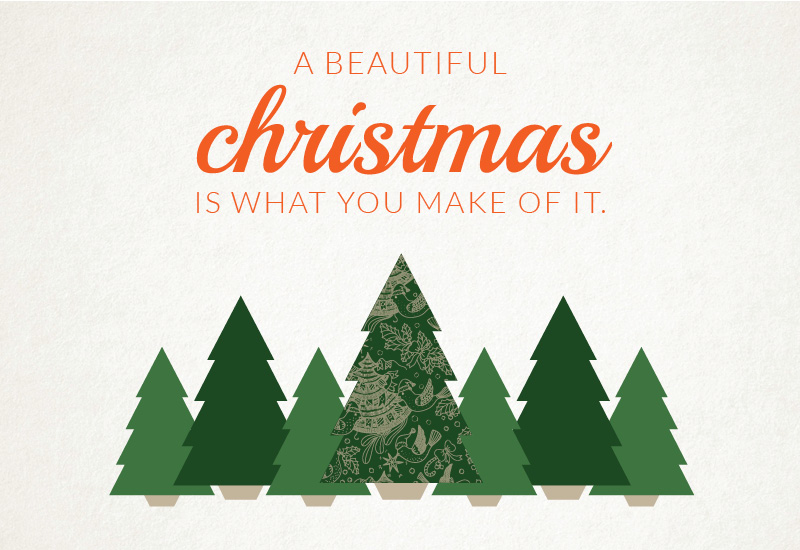 We are proud to say that creativity is abundant here at The Wendt Agency, and not just in our professional work. Many of us like to exercise our unique talents to help create joy, especially during the holiday season.
Taking extra time to do something special this Christmas can go a long way, whether it's for your family and friends, your customers, or for those you don't know personally but are in need of help.
No matter what you do during this festive time, do so with a genuine heart. Your customers, social media followers, and—of course—those you love will appreciate your sincerity and generosity.
Click through our recipes and craft projects below to explore how some of us express our creativity and spread holiday cheer.
Katie's Homemade Vanilla Extract
This is a great, easy project. This vanilla is perfect for baking (or flavoring holiday cocktails!). It may be a little late for gift giving this Christmas (it does take some time to turn into vanilla), but it would be a breeze to throw together now for an easy holiday present next year.
1 bottle bourbon or vodka
7-8 vanilla beans
Small jars or bottles for gifting
Instructions
Slice vanilla beans in half lengthwise.
Place your vanilla beans in the bottle of alcohol (you may need to

pour out

drink a bit to make room).
Cap tightly and shake gently.
Store in a cool, dark place for at least 2-3 months, shaking occasionally.
When ready to gift, pour into small jars (airplane liquor bottles work well).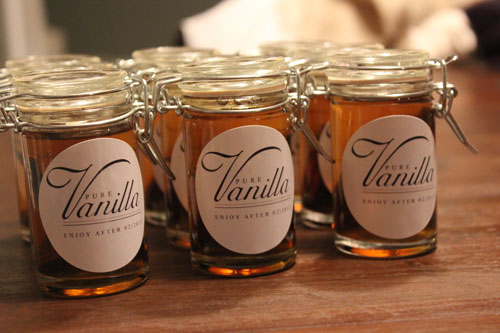 Jessica's Plaid Ornaments
I was inspired to make these after seeing plaid ornaments in stores and because I had some scrap fabric at home. Being from Virginia, I'm not used to such cold weather during Christmas time, so I knew I wanted my tree and house to feel very warm and cozy. I decided to use burnt red colored fabric to match the plaid scraps I already had. Any round plastic ornaments will do for this project; mine are about three inches in diameter. You will also need a pair of scissors, paper clips, and some jute twine.
Directions
Cut your fabric
I cut my fabric to be about 12" x 12" square-ish. The edges don't need to be perfect as this will add character to the finished ornament. Just make sure when you bunch the fabric around the ornament that it covers the entire thing. The larger the piece of fabric, the more fabric you'll have bunched at the top.
Wrap your fabric around the ornament
Place your ornament in the middle of your fabric and bring the ends up to create a nice bunch at the top.
Tie your jute bow
Take a piece of jute twine about 14-18 inches long. This will be your bow, so the longer the twine, the larger the bow. Tie it around the fabric bunch at the top of your ornament.
Make your hook
Now take a paper clip and open it to create an S shape. Hook the bottom loop on to your ornament, and then hang on your tree and enjoy!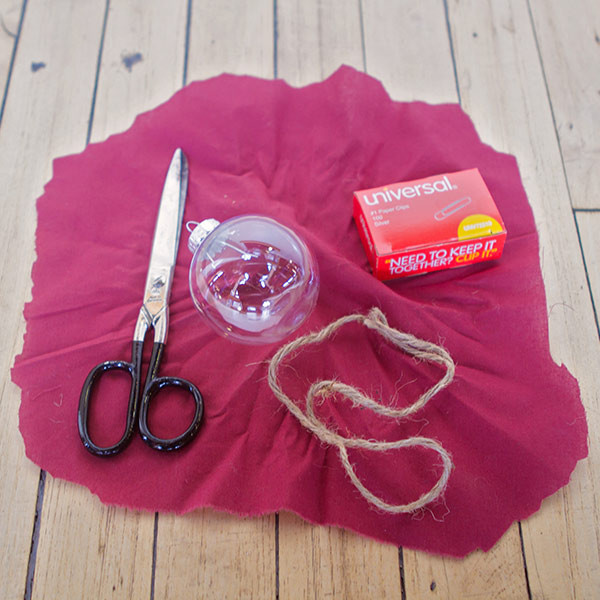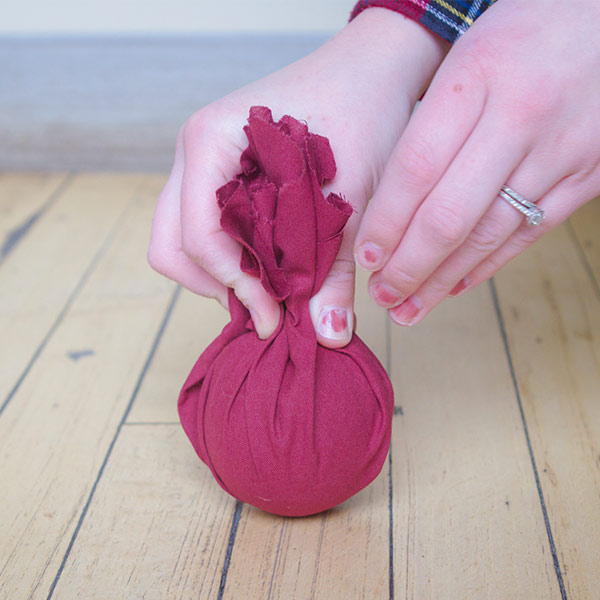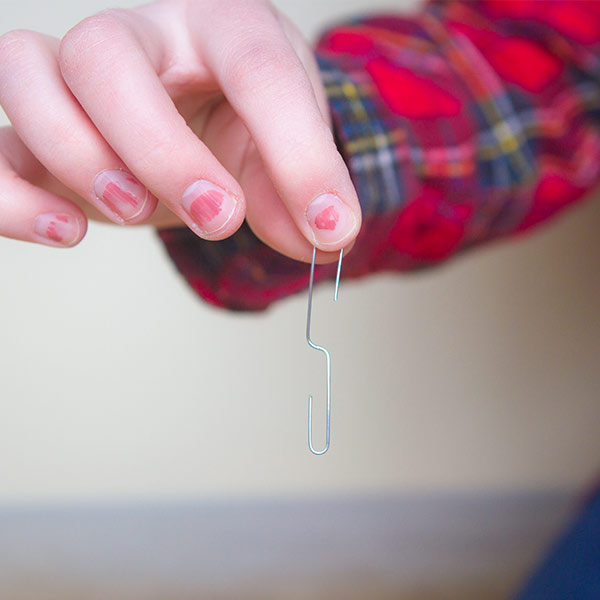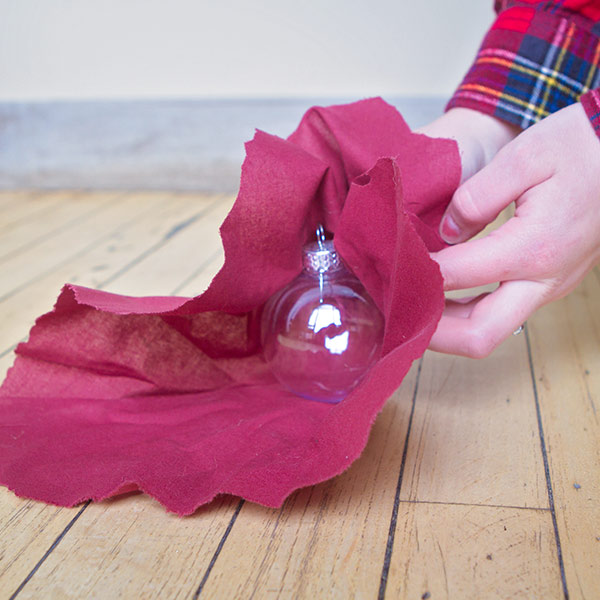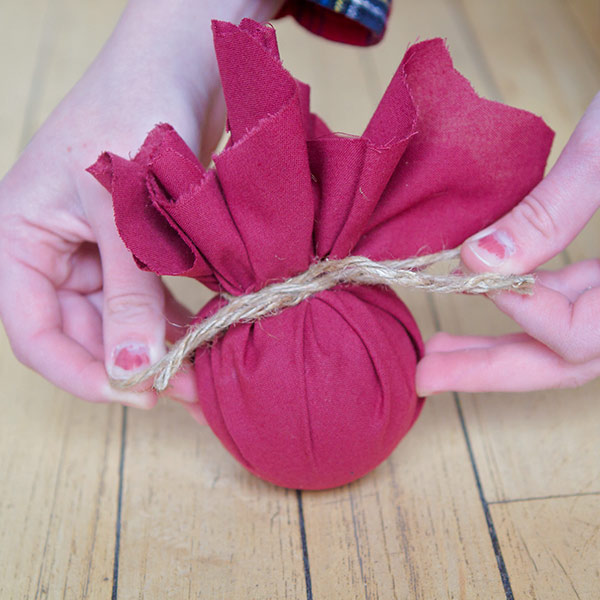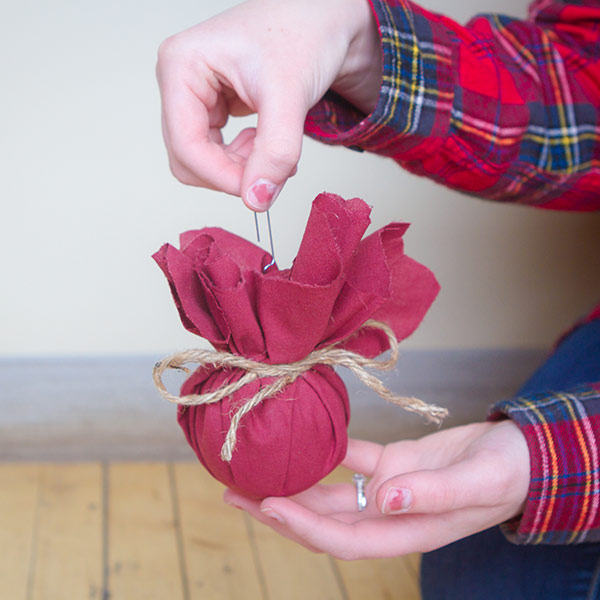 To me, the holiday season is a time of coming together, whether it is with your family or the friends that have become your family when you are away from home. It's also a great excuse to watch Christmas movies, listen to happy music all of the time, and really embrace the season of giving and caring for one another.
Alyse's Christmas Lanterns
I love crafting AND I love Christmas, so combining the two creates hours of entertainment for me and meaningful gifts for my friends and family.
I find repurposing items for crafts and home décor to be especially fun. Resourcefulness is key—what an accomplishment when I take scraps or unwanted items and turn them into something great!
So when I had several white lanterns left over from my summer wedding decorations, I was inspired to transform them into Christmas decorations to give away as gifts (and, of course, keep a few to decorate my own home with!).
Directions
I had already spray-painted these lanterns white, so all I needed were decorative items to add to them. I bought ribbons, twigs, pinecones, berries, glittery items, shiny items, beads, etc.—pretty much anything in green, red, white, or silver that would fit inside the lanterns.
Then I simply stuffed the lanterns. This is where happy accidents play a big role! The bottom layer included the heaviest material, and then I added varieties of shapes, textures, and colors as I worked my way up.
In the two larger lanterns, I decided to use a candle as the centerpiece. I surrounded the candle with decorative items that added more colors and textures.
To finish them off, I tied colorful ribbon and small pieces of the interior materials to the top of the lanterns. Voila!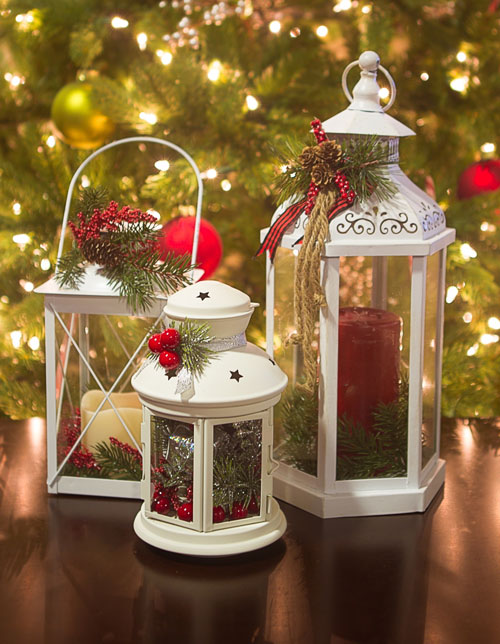 Brenda's Swiss Cheese Fondue—The Real Thing!
Several years ago, we took a winter vacation to Switzerland. We enjoyed so many wonderful culinary delights, especially the cheese fondue (more than once)! When we got back to Montana, I could hardly wait to incorporate it into our holiday season. Now it has become a tradition for our Christmas Eve dinner.
Here's the recipe:
1 clove garlic
1 cup dry white wine
8 oz. Gruyère cheese, grated
8 oz. Jarlsberg cheese, grated
1 tsp. cornstarch
3 tbsp. Kirsch (cherry liqueur)
Salt, fresh ground pepper, and a dash of nutmeg
French bread, cubed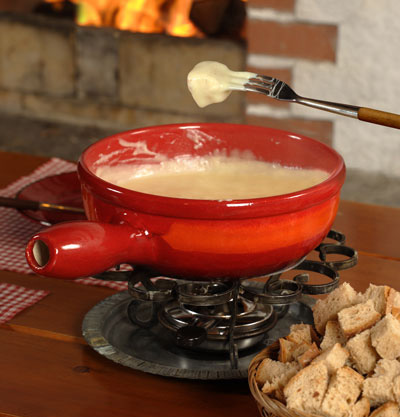 Rub a heavy pot or ceramic fondue pot with garlic, leaving shreds in the pot. Add the wine and bring to a boil. Slowly add cheeses, continue stirring, and lower heat until all the cheese is melted. Dissolve the cornstarch in the Kirsch and add to cheese. Add a dash of salt, pepper, and nutmeg. Keep over very low flame. At your table setting, provide everyone with a shot glass of Kirsch and a plate with fresh ground pepper. Make sure the shot glass is wide enough to dip the bread cubes in the Kirsch.
Dip a bread cube slightly in the Kirsch (just a little corner of the bread). Then dip it in the fondue, swirling it around in the cheese. Finally, dip a small corner of the cheese-covered bread in the pepper. Pop it in your mouth, enjoy, and start the whole process over again. Once dinner is over, if there is any Kirsch left in your shot glass, make a toast to the holidays!
To me, the holidays are about spending time with family and friends and enjoying the season with fantastic food and drink. Those are the best gifts one can receive!