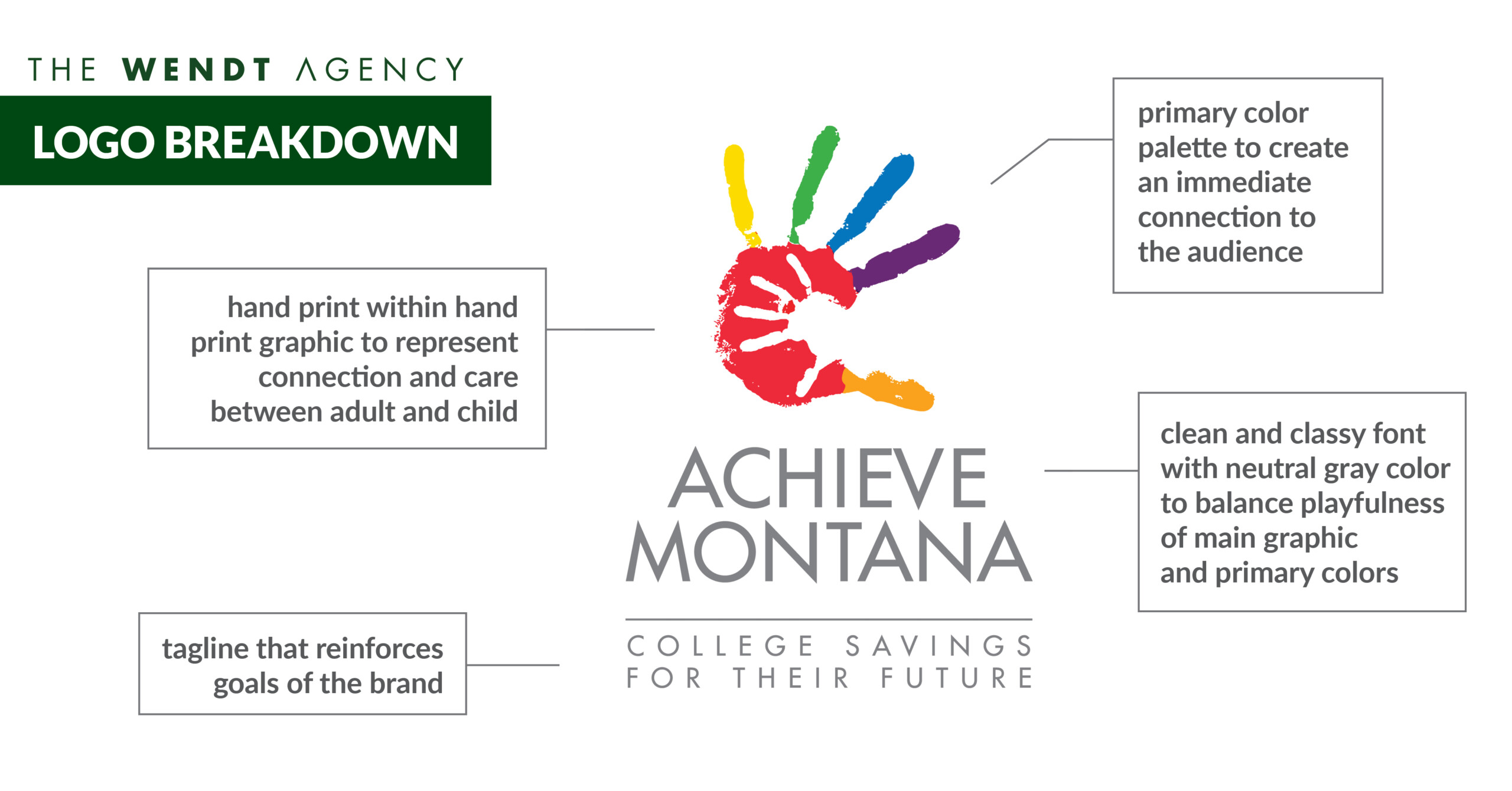 It Takes More Than Pretty Colors to Create a Useful Logo
At The Wendt Agency, we understand that a client's logo is a living, breathing, reflection of their brand. It tells the world who they are and what they represent – sometimes without any words at all. Six years ago, we began working with a new client, at the time called Montana Family Education Savings Program (MFESP).
One of our first projects was a comprehensive rebrand, including a new name and logo. We worked closely with internal stakeholders to build a brand truly reflective of the organization's mission and vision – changing the name from Montana Family Education Savings Program, which doesn't quite roll off the tongue, to the more emotionally connected and aspirational one of Achieve Montana. The new name highlights the positive results of reaching a goal, such as saving for higher education.
Next, our creative team envisioned a new logo – simple, compelling, and memorable, using every element to tell the story of Achieve Montana.
We carried the new name and brand image into all aspects of outreach using strong imagery, meaningful headlines, informative copy, and an inviting call to action. All of it centered around the dreams and aspirations of both children and their families.
Of course, this logo works in all sizes and across all Achieve Montana's communication efforts. You can check it out on the website.