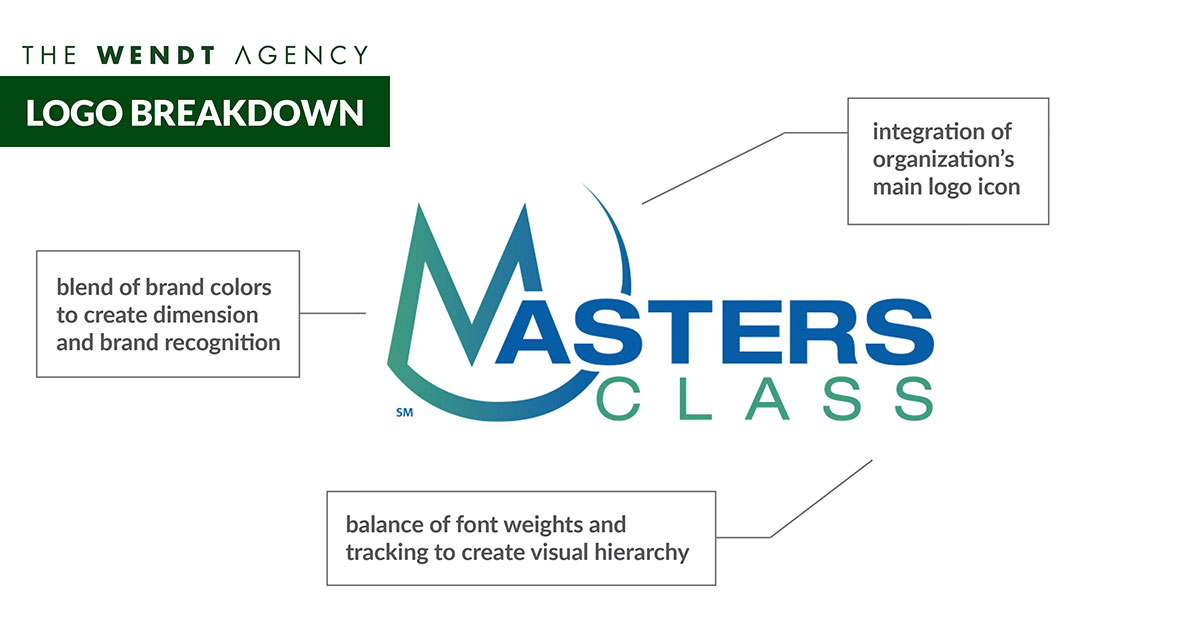 Creating an Independent Logo Under the Umbrella of an Established Brand
A premier leadership development program, Leadership Montana, is a collaborative organization that brings Montanans together to build partnerships, strengthen leadership skills, and foster personal growth. The organization's goal is to nurture thoughtful leaders, helping them better understand Montana's issues as a state.
Within Leadership Montana is the Masters Class program. Only open to alumni of Leadership Montana, the Masters Class allows participants to further their education and continue a more in-depth leadership experience. Not only does The Wendt Agency have several alumni of the Leadership Montana program, but also have alumni of the Masters Class itself.
Leadership Montana asked the Wendt team to develop a distinct logo for the Masters Class. In taking on this project, it was our goal to create a logo that fit within Leadership Montana branding and would be independent on its own.
One of Wendt's core pillars is to create strategies and solutions that build connections. We are grateful for our partnership that continues to help Leadership Montana grow their brand. Want to learn more about Leadership Montana, Masters Class, and see the logo in action? Please visit www.leadershipmontana.org.