About Us
Start with a dedicated group of marketing professionals. Add an open, informal downtown office that encourages interaction and collaboration. Mix in a passionate commitment to our clients' success. Top it all off with creative excellence and you have The Wendt Agency – eclectic individuals coming together to create signature work.
Never content with the same old same old, and positively allergic to resting on our laurels, we are constantly refining our craft. We feed our creativity with training, research, hard work, camaraderie, coffee, afternoon snack breaks, and the occasional office-wide tricycle race.
We produce ideas, not just ads. And we produce them as an engaged and enthusiastic team. Our approach means everyone, including our client partners, has a seat at the idea table. We are all proud to live in Montana, but silos belong on farms, not in marketing agencies!
We are The Wendt Agency. Don't you want to get to know us better?
Brand Pillars
Our growth, both internally and with our clients, is nurtured by our brand pillars. They guide and define how we work and the approach we take when building partnerships.
Our number one goal is success for our clients. When our clients achieve success, only then are we successful. We accomplish this by making the all-important connection with your target audience to communicate your brand through customized messaging and strategies.
We Create

Success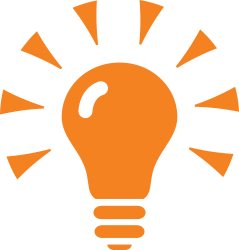 Integrity is the foundation of our relationships with clients, co-workers, vendors, and the community. We empower our team to make decisions that create the most impact, and everyone is accountable for the quality, creativity, and effectiveness of our work.
Everything we do
is with

integrity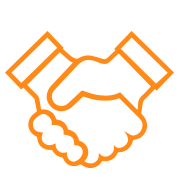 Personalized, responsive, extra-mile service is just the Wendt way. Delivering a superior customer experience — one that our clients appreciate and remember at every touchpoint — is important to us.
We provide
Super Service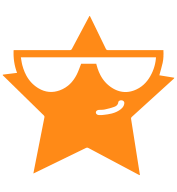 We are constantly refining strategies as the marketing process evolves. Part of that ongoing evolution means we're dedicated to staying at the forefront of technology and continually developing our in-house resources through upgrades and training.
We are

Innovative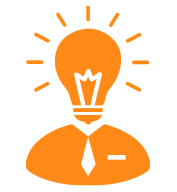 Connection is the key to modern life. People and businesses are reaching out and looking for authentic relationships. We know building our clients' success starts with a customized strategy and messaging that will resonate – connect if you will – with the target audience.
We create

strategies


and

solutions

that
build connections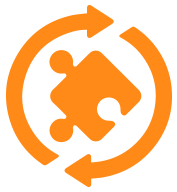 Silos belong on farms, not in agencies. Collaboration is the cornerstone of everything we do, informing and enriching our efforts every step of the way.
We are a team of free-
thinking individuals
collaborating to
achieve success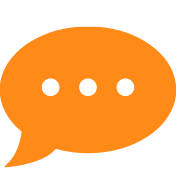 A strategic and cohesive outreach plan doesn't happen by accident. It takes research, collaboration, and tactical analysis. For a marketing plan to be truly successful, it must take all aspects of a business — its goals, target audiences, challenges, and opportunities — into consideration. We work as partners with our clients and with our team members to make sure everyone is part of the process.
We believe in

partnerships

with our clients and with each other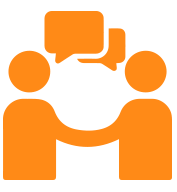 Founded in 1929, we have deep roots in our state and decades of experience in our industry. We've established a unique mix of tradition, expertise, innovation, and excitement that we use to create ideas and strategies that are successful for us and our clients.
We have a proud history that gives us

knowledge

and

experience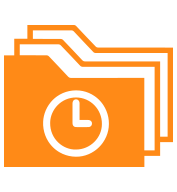 A lot has changed in the 90 years Wendt has been operating. For instance, the very office where we sit with our laptops and tablets used to be an ice house. We embrace our changing world to fuel our creativity and lead us to new ideas and opportunities.
We are

proactive


in an ever-changing environment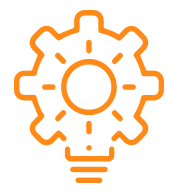 Wendt Serves
As Montana's longest-standing advertising and marketing agency, we have deep roots in the state and a passionate commitment to making sure it is a top-notch place to live and work.
Giving back to our community is baked into our lives-literally, in the case of Christmas cookies we provide to Meals on Wheels each year. We believe in the power of volunteering. Whether producing pro bono work to brand Leadership Montana, serving on the United Way Board of Directors, or bagging trash during the annual April Cleanup, we aren't afraid to dive in and help out a worthy cause.
Our commitment to community covers everything from the arts, to senior services, to mentoring youngsters:
Big Brothers Big Sisters
Great Falls College MSU
Leadership Montana
Mansfield Performing Arts
Meals on Wheels
Montana Senior Olympics
Montana Council on Economic Education
River's Edge Trail
Special Olympics of Montana
United Way of Cascade County
Voices of Montana Tourism
YWCA of Great Falls and Mercy Home
Bringing together diverse people to create success isn't just what we do at work, it's who we are every day.
Wendt History
When The Wendt Agency was established in 1929, the Internet was still in its infancy. Oh, wait a minute . . . the Internet didn't exist yet. Neither did cable TV, social media, emails, streaming radio/TV, etc.
We've seen a lot of changes in the last 86 years, and we know nothing stands still in this industry. In fact, it's the knowledge we have built up over the decades, that gives us the ability to ground our cutting-edge marketing strategies in hard-earned experience.
We are proud of our history and excited for our future!