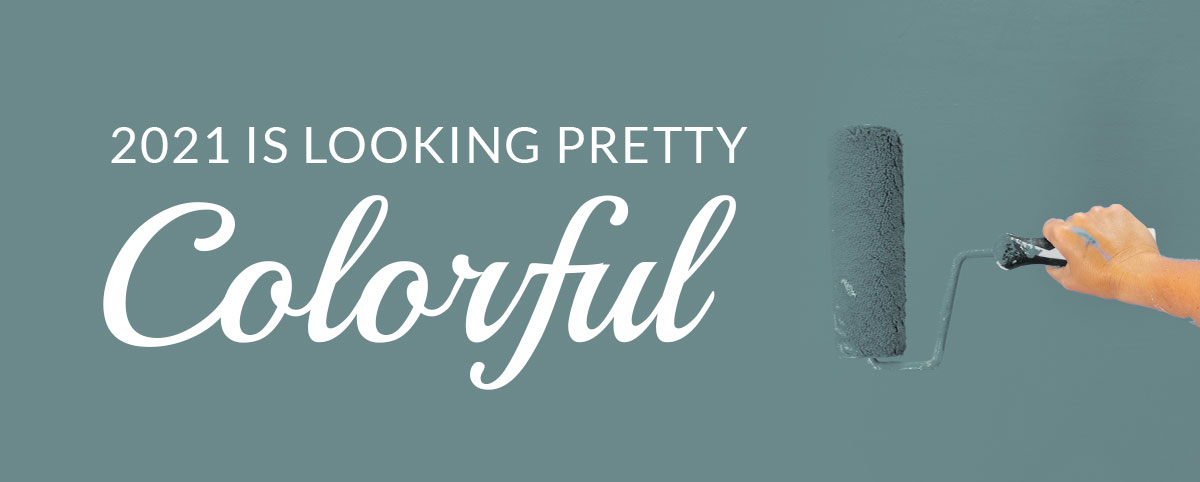 Just a few short weeks ago we were talking about Sherwin Williams' Color of 2021 — Urbane Bronze. Here we are with another contender! Benjamin Moore is weighing in and it sees something very different in our future, choosing a color called Aegean Teal.
This one is described as an "intriguing blue-green that creates natural harmony and invites us to reflect and rest" – Aegean Teal (2136-40).
Andrea Magno, Benjamin Moore's Director of Color Marketing & Development, says this is a color that can help provide people with a sense of stability in uncertain times.
Want to see examples of what it looks like? Check these out:
https://businessofhome.com/articles/benjamin-moore-reveals-color-of-the-year-2021
https://www.architecturaldigest.com/story/benjamin-moore-unveils-its-2021-color-of-the-year
A very unofficial poll of the Wendt office shows this color gets mixed reviews:
I like it – gender neutral, not too dark, not too warm – it's flexible; almost the new beige!
I like it sometimes. I guess it depends on where you put it and what colors are around it.
Very institutional. Not my fav.
Perhaps the overall opinion at Wendt is summed up with: "Meh."
But maybe Benjamin Moore was prepared for that because Aegean Teal, while their pick for Color of the Year 2021, is part of their overall Color Trends 2021 palette. That's a total of 12 colors and hues all "rooted in elegant, handspun textures of the home", providing us with several other options, in case Aegean Teal is not making an appearance in our living spaces.
Two down and at least one left. Watch this space in December when we expect Pantone to announce their pick for Color of the Year 2021. Maybe they will pick something the Wendt team can all agree on!