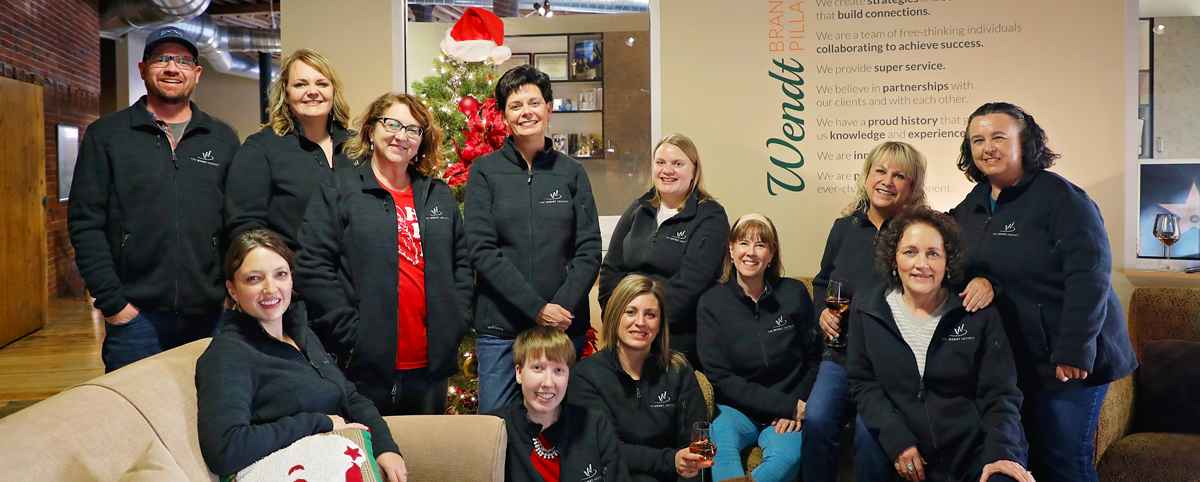 Celebration, reflection, inspiration. 2019 was a big year at The Wendt Agency as we marked 90 years in business. When Wendt first opened its doors back in 1929, print ads were extolling the virtues of a new thing called "sliced bread." Who could have imagined the transformation the advertising world – and world itself! – would undergo in nine decades?
But even as we've moved from the Great Depression to the digital revolution of the 21st century, our core values have remained steadfast. We create success for our clients. We spend time celebrating our past but are always looking at ways to inspire our future. And we are dedicated to the community and state in which we are fortunate to work and live.
As part of our 90th anniversary celebration, we reached out to past and present employees and clients and asked them to reflect with us. It was with immense honor we read the kind words from the great-granddaughter of our company's founder, L.W. Wendt. We smiled at the stories from our clients, without whom we wouldn't have a past or a future. And we nodded in agreement as former and current employees shared their sentiments on what makes Wendt so special.
But we also wanted to give back to the community that has given so much to us. That's why we launched our "90 Acts of Kindness" at the beginning of 2019. Every quarter, we joined together to help a local cause. We donated art supplies to Shodair Children's Hospital; partnered with the Kiwanis Club to get books to kids; found homes for some furry friends; served meals at the Great Falls Rescue Mission; and pledged to add 90 trees to the planet!
We might be closing the book on 2019 and our 90th year, but our story doesn't end here. A new decade is dawning, and we can't wait to see what 2020 and beyond holds. Thank you to all involved with our past, present, and future, and cheers to a new year and new adventures!