We are thrilled to announce that Jennifer Fritz has been named Wendt president. She will join Brenda Peterson, who continues as CEO, in leading this great agency. It is a leadership position with many hats to wear and balls to keep in the air — and we couldn't be more excited for her!  

JENNIFER'S JOURNEY TO WENDT
Before Wendt, Jen worked in the hospitality industry. She was passionate about tourism in Montana and liked how the hotel industry was fun and fast-paced. It was her involvement on tourism boards that brought her to Wendt's attention, and she was recruited.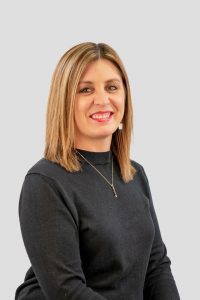 Jen shares, "I was very familiar with Wendt's work and level of creativity and expertise. I had been one of Wendt's clients, so I understood what it was like to be on the other side of the table. That really gave me an advantage in how I was able to perform client services and understand a client's point of value at the table."  With Jen's natural ability to connect with people and make them feel warm and comfortable, she was instantly able to create positive relationships with the Wendt team and our clients. 
Jen knew from the day she stepped into the office 11 years ago that she wanted to be in a director role. And it was clear from the beginning that she was a strong leader who provided progressive solutions to complex challenges. In her time here, Jen has forged ahead in bold and inventive ways of doing business while delivering Super Service to our clients and progressing their strategies to produce real results. Driven to be at the forefront of innovation, her inspiring vision motivates our team. Not to mention that she is also a proven Halloween office party costume winner — she's won on multiple occasions.
CEO Brenda Peterson adds, "Jen is a natural born leader and the perfect fit to be Wendt's President. She is driven, innovative, smart, and has a tremendous amount of experience in this industry." It's these qualities Jen brings every day to Wendt, along with an inquisitive mind that inspires a culture of learning.  

DRIVEN BY INNOVATION
As for the future of Wendt, Jen believes that it is essential to remain relevant in today's fast-changing world. She concludes, "it is incredible to think about what we have overcome and accomplished as an agency in the last 90 plus years. My goal is to follow in the footsteps of the amazing Wendt leaders that have mentored me along the way and continue carrying that torch forward, making a difference with the work that we do."   And we are confident she will! 
In addition to her dedication to Wendt, Jen also is a devoted community volunteer, lending her talents to local boards and nonprofits including the YWCA and Great Falls Development Authority. She and her husband Ryan enjoy the Montana lifestyle alongside their two children, Kate and Wren, and their fluffy family dog, Morris.  
Share a congratulatory message in the comments below.