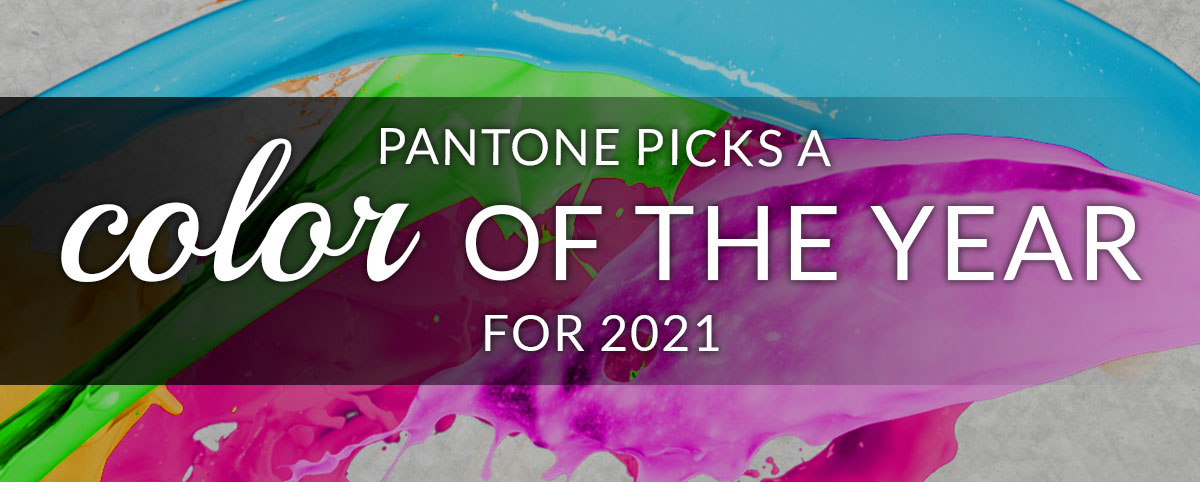 And The Wendt Agency has some strong opinions about it
OK, let's get this out of the way right up front – there are some of us here at The Wendt Agency who think Pantone is cheating with their 2021 Color of the Year since it isn't A color, it's TWO colors. Come on – the title clearly says color, singular.
However, we are aware that Pantone doesn't really care what we think and they have been choosing a Color of the Year for a long time now. So, let's all take a look at their picks – Pantone 17-5104 Ultimate Gray and Pantone 13-0647 Illuminating. Basically, gray and yellow.
The official company news release calls this combo "A marriage of color conveying a message of strength and hopefulness that is both enduring and uplifting." Which – maybe? But that isn't really the way the Wendt team sees it, because the negative reviews far outweigh the positive ones:
I'm digging it because of the perfect balance of the realism and softness of the gray with the brightness and hope of the yellow.
Love the gray, but unless you are a daffodil or a bumblebee, stay away from yellow; it's the devil's playground.
A message of strength? I guess I might put those colors in a home gym if I had one…
I hate the yellow and gray color combo – this was a big trend in design not that long ago and yellow is such a cop-out sunshine color. Stop ruining beautiful shades of gray with yellow!
Those are basically the colors of a Swiffer duster before and after dusting the entire house!
Still, as Business Insider reminds us, these Pantone picks do have a lot of influence and so, love them or loathe them, we will probably all be seeing a lot of them in 2021. You can get all the analysis here:
https://www.businessinsider.com/pantone-color-of-the-year-2021-consumer-products-impact-2020-12
This is probably a wrap on the picks for Color of 2021, and we've gone from Sherwin-Williams' Urbane Bronze to Benjamin Moore's Aegean Teal to Pantone's Ultimate Gray and Illuminating duo. Not a lot of consistency across the choices, but that should mean there is truly a color for everyone in 2021!